After seeing me make a bunch of personalized bracelets, my 5 year old granddaughter asked if I could make her one too.
Of course, I'm gonna make one for her, but I wanted it to be special and different from the one's I had previously done.  With that in mind, I decided to use one of the pet names I often call her "Petunia."  and I would add a little cz stone in pink because she loves her bling (smile)!
How did I add a stone, you might ask?  Well, I used a flushmount technique.  See pictures below for my process.  I'll give a brief explanation of each photograph as you scroll down.  
1.  First of all, I prepared my jewelry grade, aluminum plate by cutting it to a smaller size (less than 1/4" wide), drilling the holes, brushing the aluminum and then adding my engraving.  I maked with a sharpie marker where I want the stone.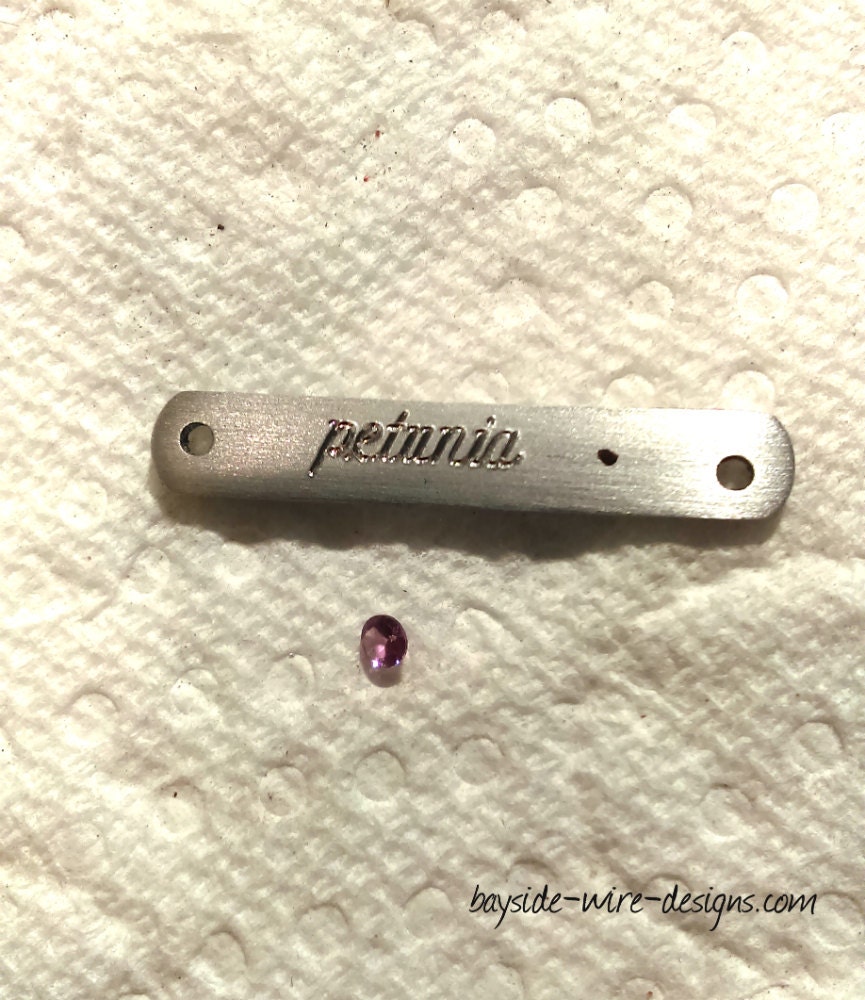 2.  Now I need my super, tiny, metal drill bit in order to drill a hole straight through where the black dot is.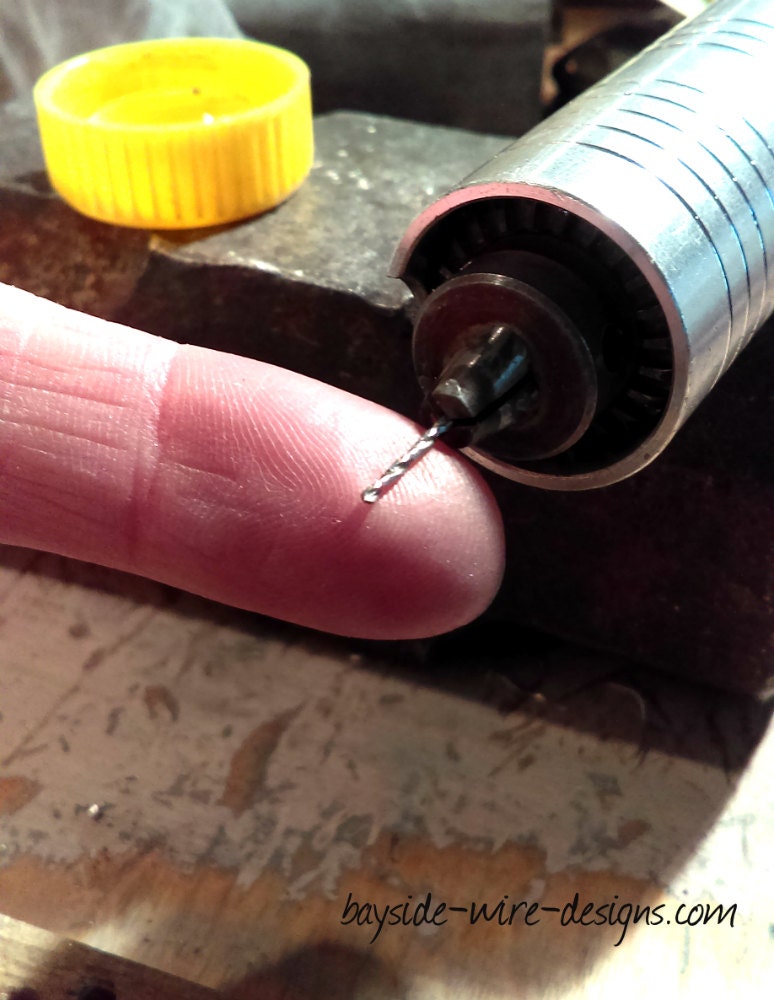 3.  As you can see in the photograph below, I drilled a small hole right through the metal (this hole helps to make the cz stone sparkle because the light goes through).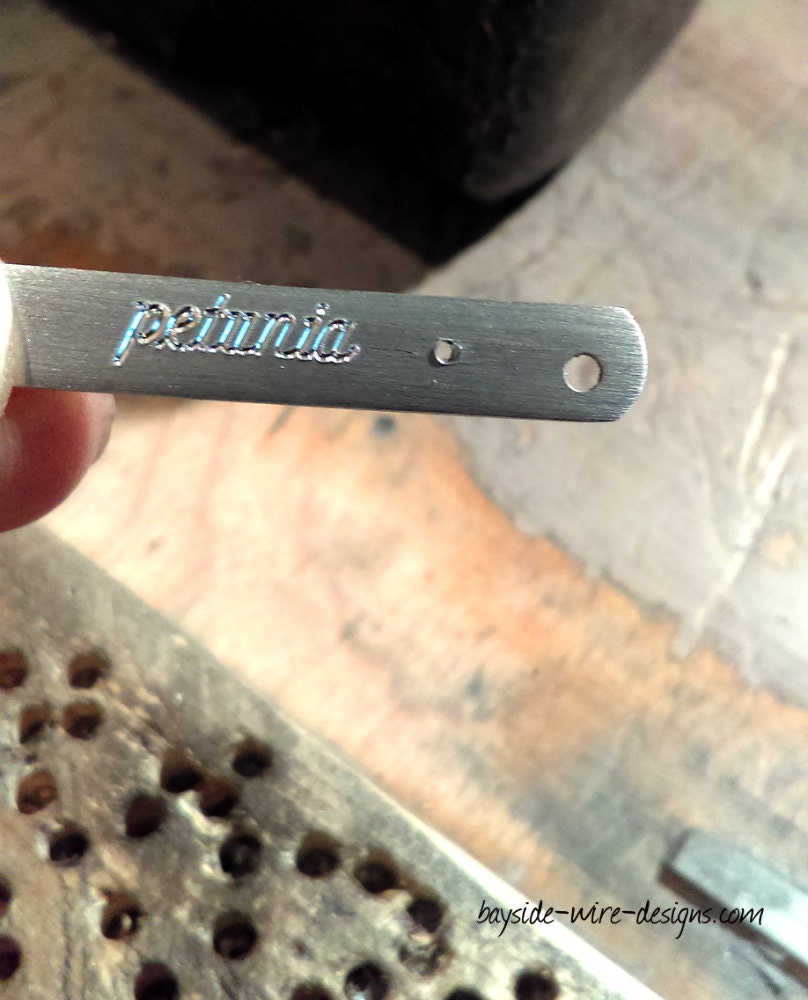 4.  Now we need to drill over the frist hole with a cone-like bit which will make a sort of table to hold the cz stone.  This part is a bit tricky and takes a bit of practice because it's easy to go straight through and we DON'T WANT THAT!  We need to go far enough so that the cone-like hole will fit the cz stone in such a way that the widest part of the stone (the girdle) is flush with the surface of the metal.  
Do you see the little bright yellow cover in the photograph?  Guess what that is?  It's a cover from a vegetable oil container.  What??  It's very important to always use some type of lubricant when you're drilling or cutting metal.  So I use a cheap vegetable oil (one I would definitely not use in my salads) as my prefereed lubricant.  I also use beeswax as well.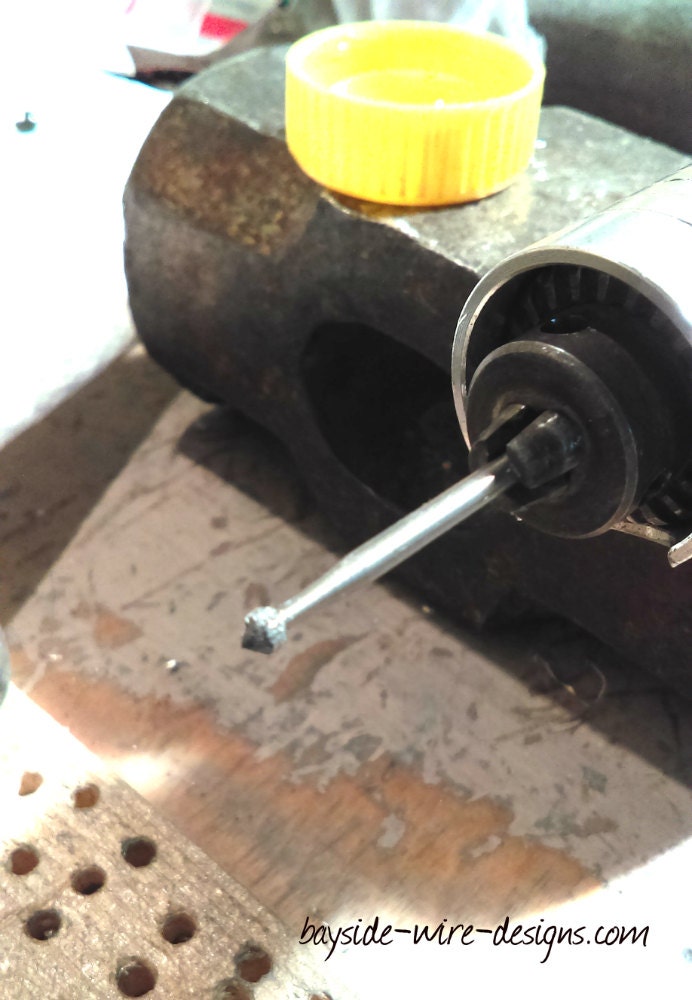 5.  Now it's starting to come together!   It's easy to see the process once I finished this part.  We can clearly see in this photograph, the small hole for light and the cone-like hole for our cz.  Perfect!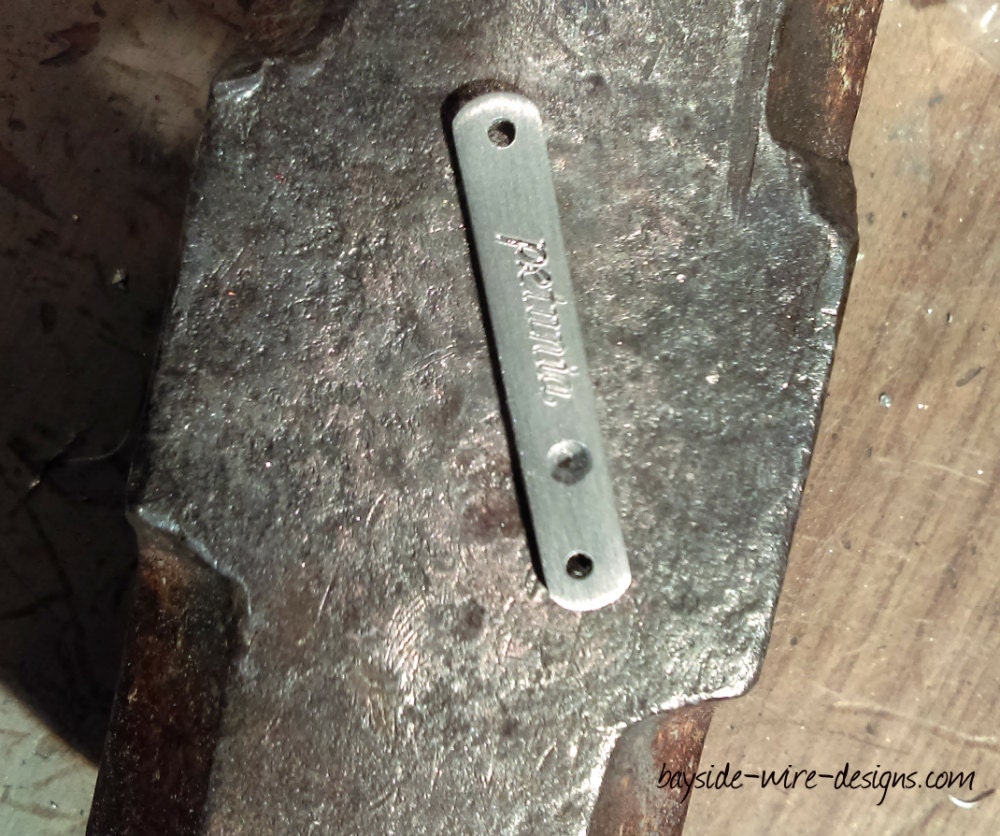 6.  Now I will test the stone to ensure that it fits properly.  As you can see in the photograph below, the stone sits a bit too high and so I'll need to drill a bit more.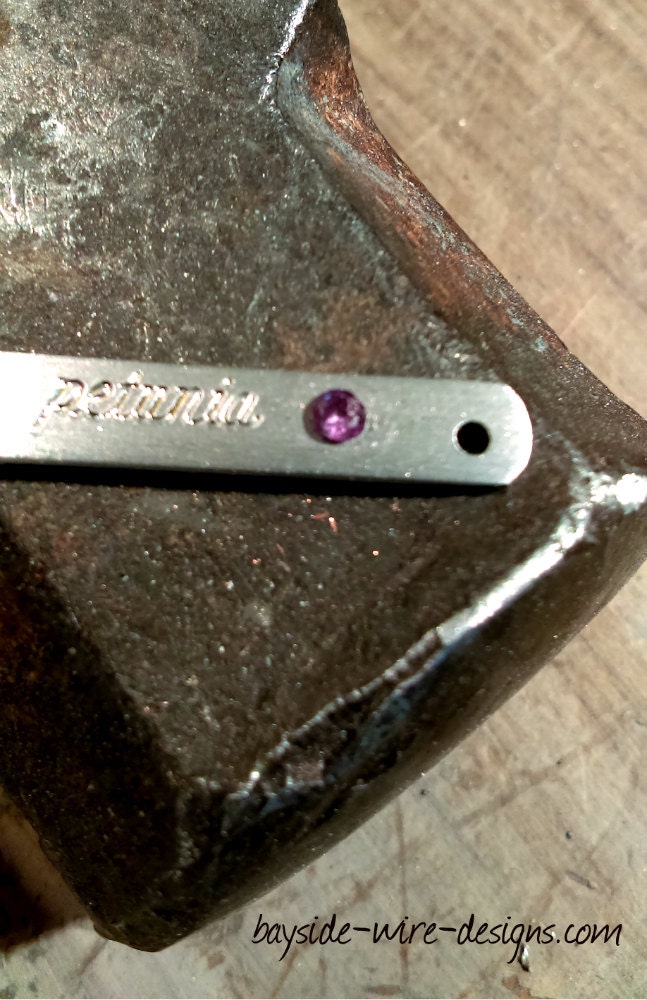 7.  So after drilling ever so carefully one more time, the cz stone fits just as it should with the widest edge of the lower part of the stone (which is called the girdle by the way) being flush with the metal plate.  Now we need to secure the stone and finish the bracelet.   I will share the second portion in a new post.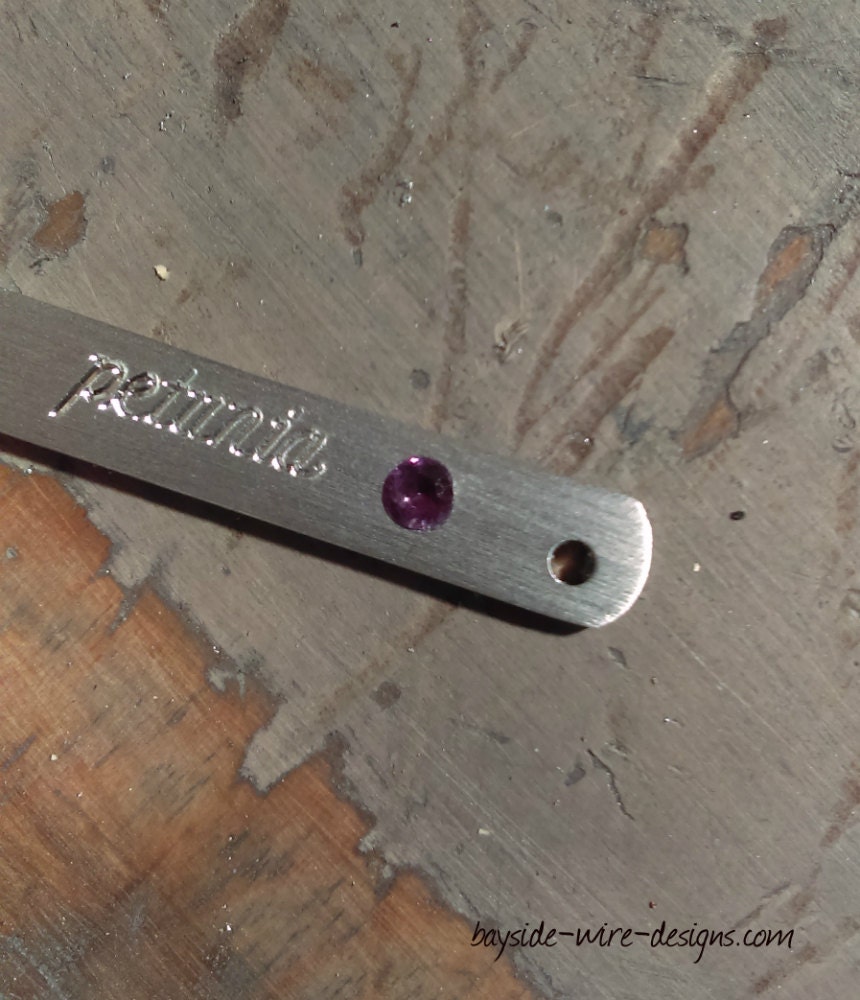 Thank You for reading my post.  Please leave your comments or questions.  Be sure to come back for "Gift for my Granddaughter" the sequal as I show you how I secure the stone and add the bracelet part.