So here is the second part of the process for my little bracelet-
I wanted to make the bracelet more personal (more like a keepsake),  by adding my special engraving on the back of the plate.  My granddaughter calls me "grand-mama" when she wants to make me laugh.  Sometimes to tease me, she will call me granny because I really don't want to be called "granny".  LOL!  No offense to those who are called granny... :)  OK, back to the bracelet.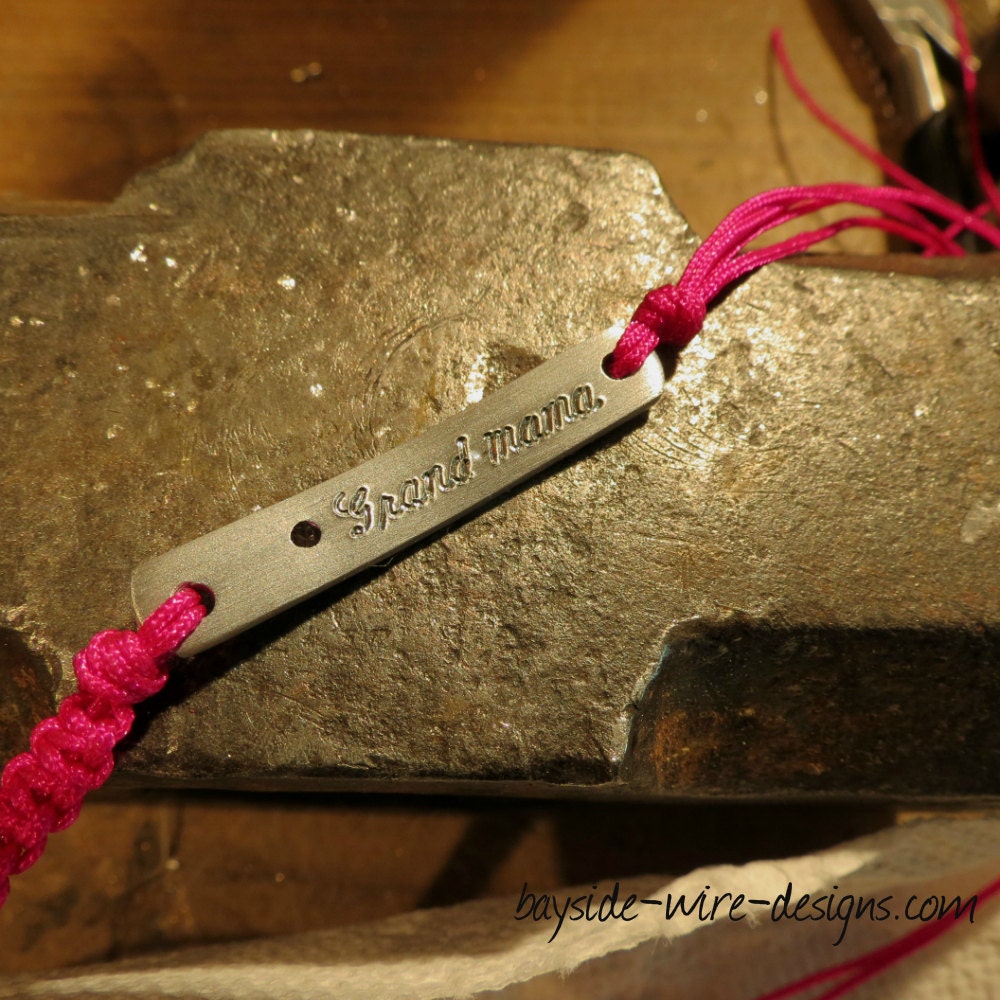 For the next step:  Setting the cz stone-
Here you can see I set the cz (cubic zirconia) stone.  I used a burnishing tool (not really intended for what I used it for), to push down into the metal toward the stone a burnishing tool has a smooth  agate (a type of stone) tip.  There are different types of burnishing tools but I used this one because my aluminum bracelet is soft and I felt the agate was best for the job.  This technique lifts a tiny bit of metal and acts as a  small claw that will help keep the cz stone securely in place.  I did this all around (it sort of looks like a little flower when I'm done).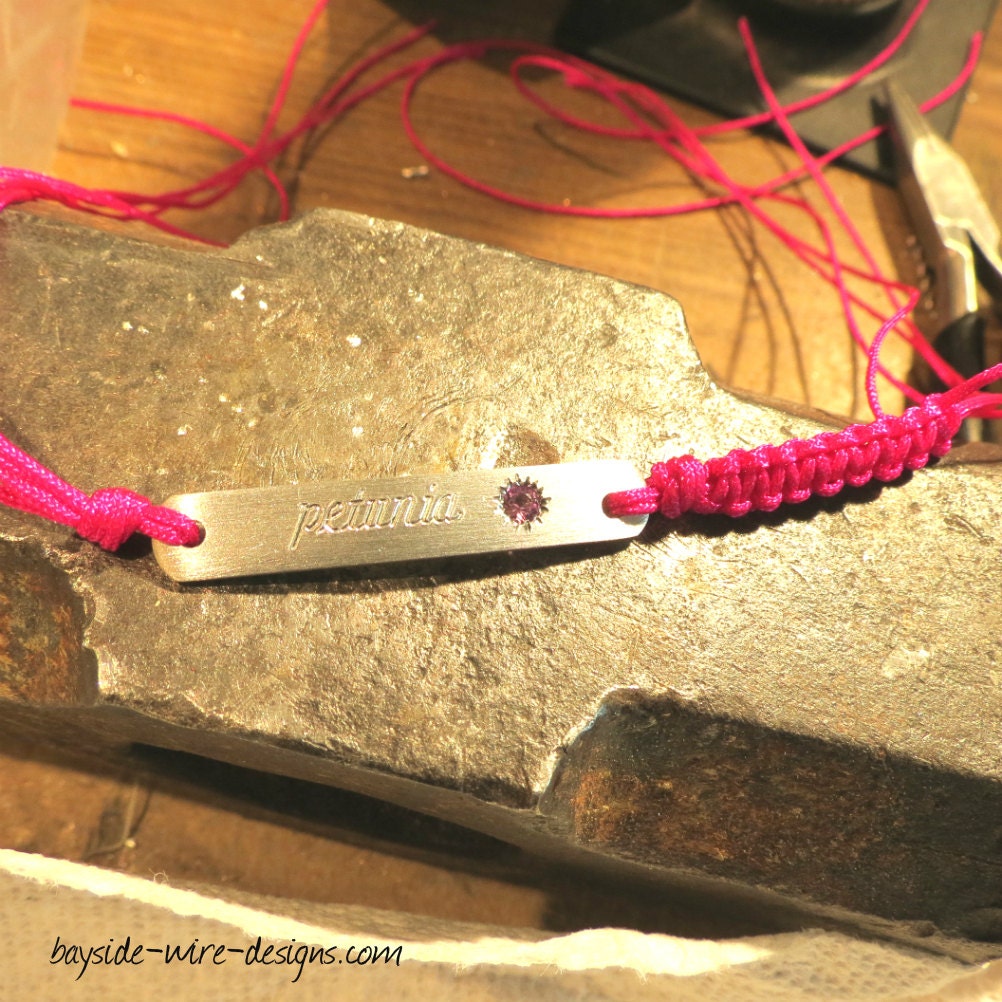 As you noticed, I'm using macrame knots to finish the bracelet.  The cord I'm using is a polyest/nylon mix;  it's super soft and comfy!  Plus instead of knotting the ends, which makes a lot of bulk, you can melt the ends with a thread zapper tool.   Which is exactly what I have done.  You need nylon or polyester cord for it to melt.  It won't work on natural materials such as waxed cotton or linen cord.  I purchased mine here.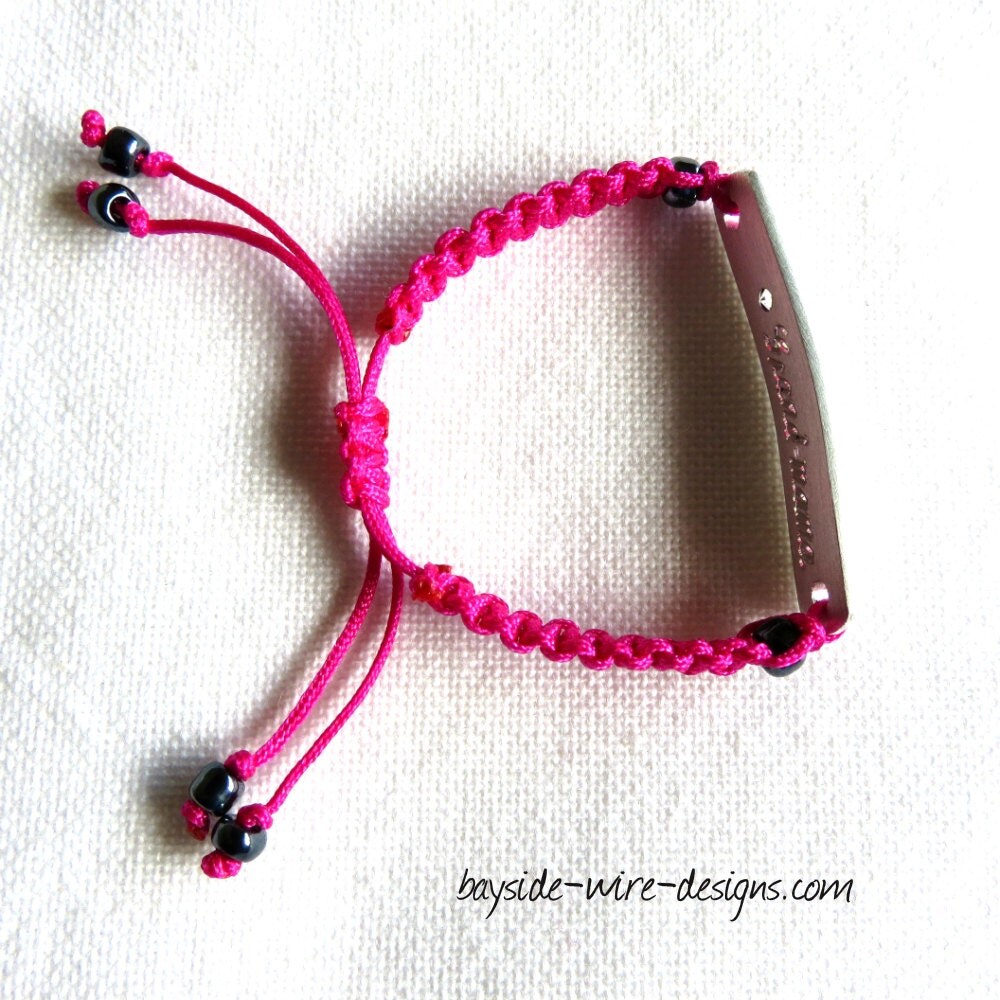 So here is a picture of the finished bracelet- You'll noticed I took apart the knotted part of the bracelet (the 1st pictures in this post) and added a single, black glass bead instead;  I didn't like the big knot and felt it looked cleaner this way.
I finished the bracelet with little black beads and added a sliding knot.  The bracelet easily adjusts so that she can get it on and off.
I put the bracelet in a small little, silver gift bag and offered it to a very happy granddaughter!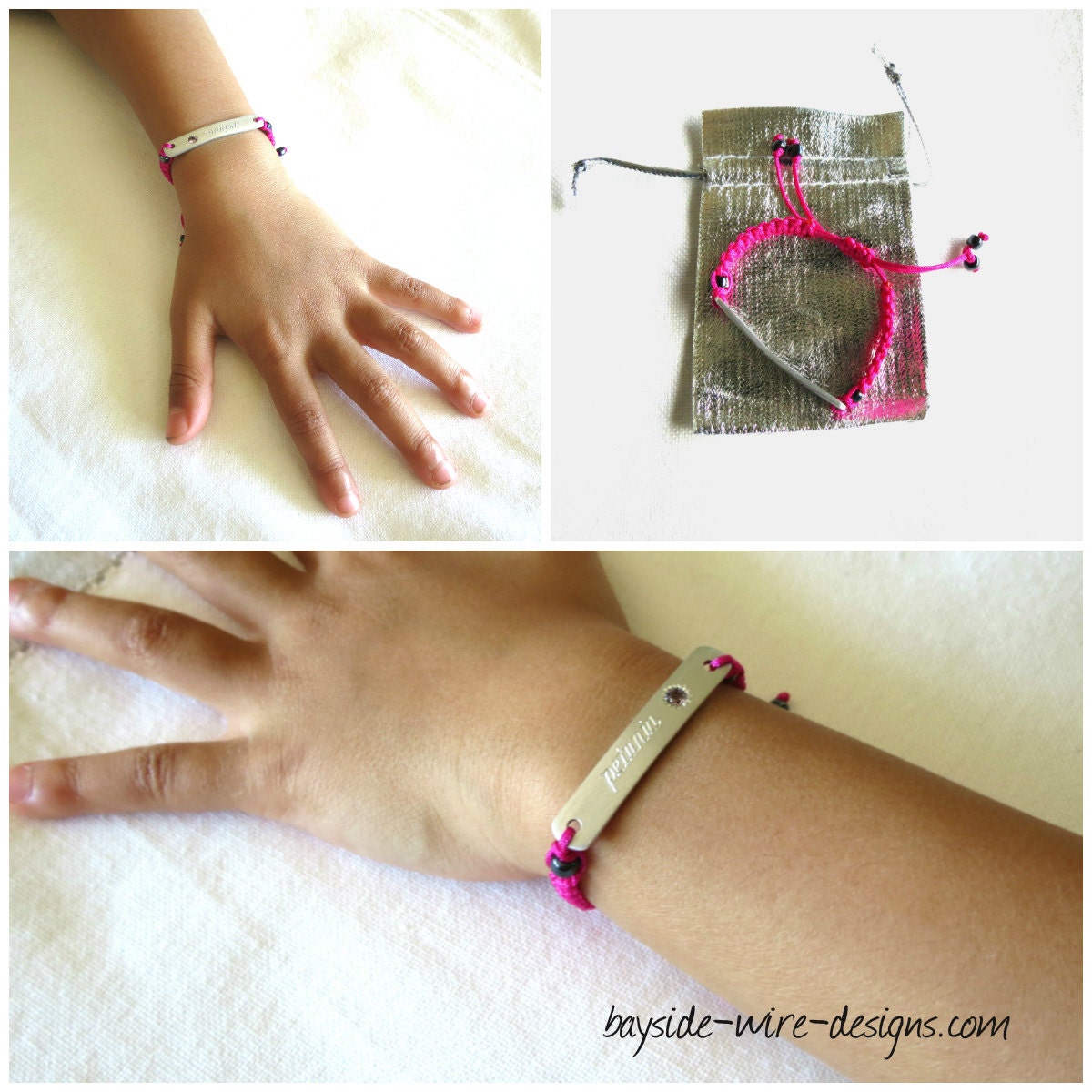 I hope you enjoyed my post.  If you want to offer your granddaughter a custom bracelet like this, please click here.