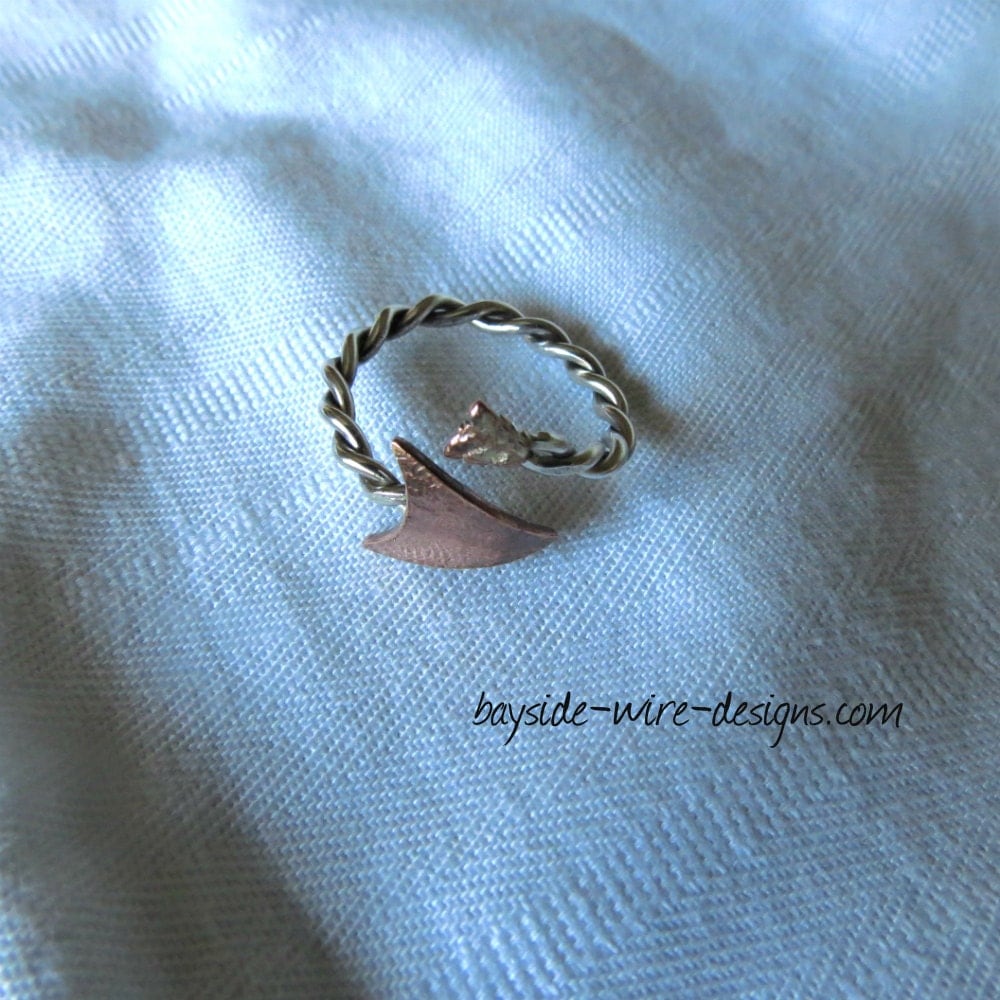 I enjoy cutting out shapes from sheet metal and turning them into something completely different.  In this case, I'm using 18 gauge (thick) copper sheet to make the arrow head and the fletching. 
For more depth, I graved markings into the arrow head and fletching with a diamond bit.  
For the ring part, I used a thick gauge sterling silver wires which I twisted together.  I'm going to solder / weld the arrow parts to the wires which will serve has my ring shank.
Because the ring is left open and not soldered closed, it  was important for me to use a thick gauge wire that would be springy and keep it's shape.  
To add even more spring to the shank, I throw it in the tumbler for at least 24-hrs to work-harden the metal.