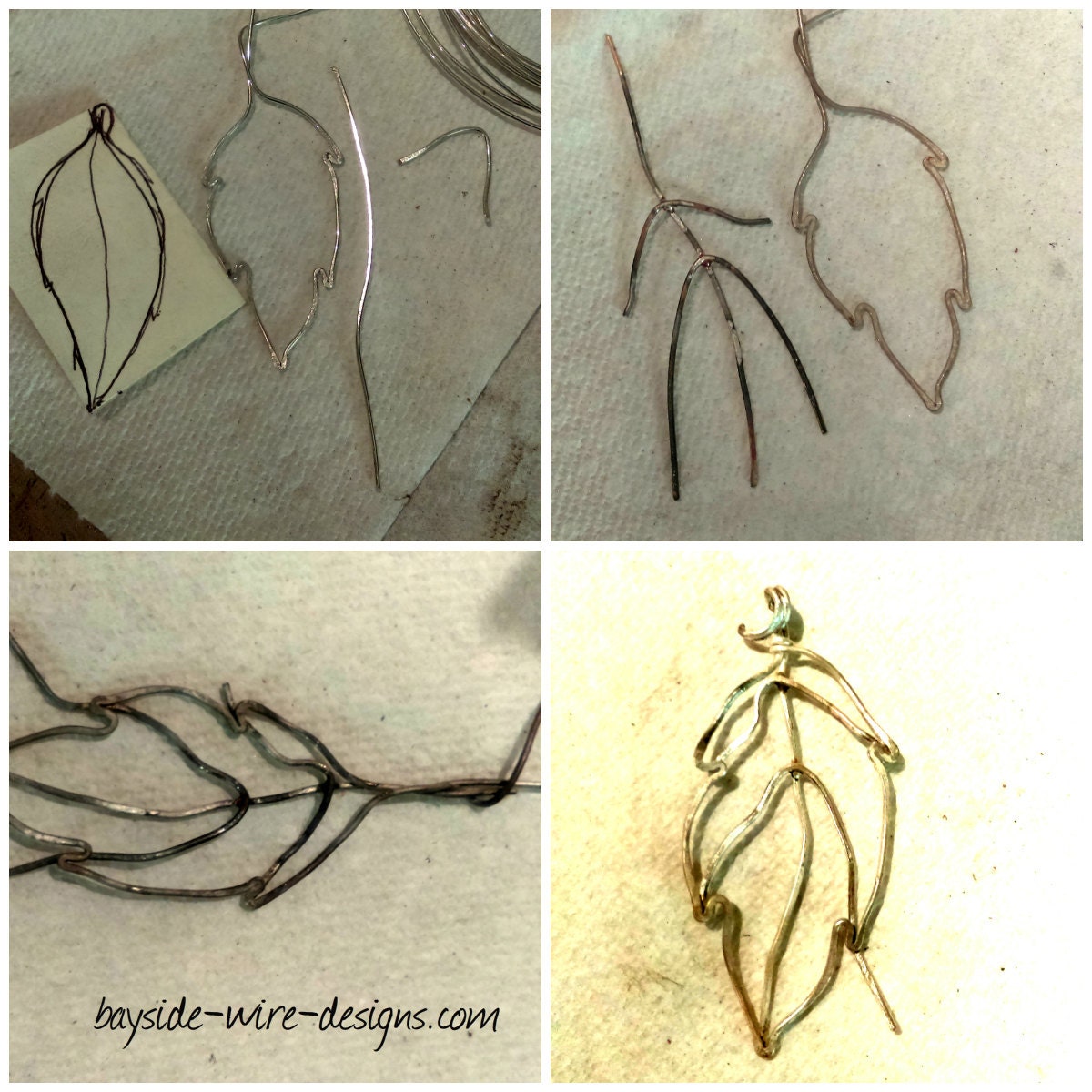 I'm working on a a leaf pendant.  I'm imagining a long, plain necklace with the leaf pendant as the focal with just a little touch of color (I haven't added the touch of color yet).  
So far, I formed the leaf design from a rough sketch and as you can see, I soldered the leaf veins to the inside of the main leaf structure and to finish it up I twisted the wires to form a lovely, organic-looking bail.  
Now, I'll need to polish up the silver and that touch of color I was talking about...
Stay tuned for the sequel.